Rpet cups
These cups are made of recycled PET and are 100% recyclable.
Our rPET cups are the most sustainable option for cold drinks.
rPET cup
You'll find the answer to all your questions in the FAQs. You can also contact us for more information.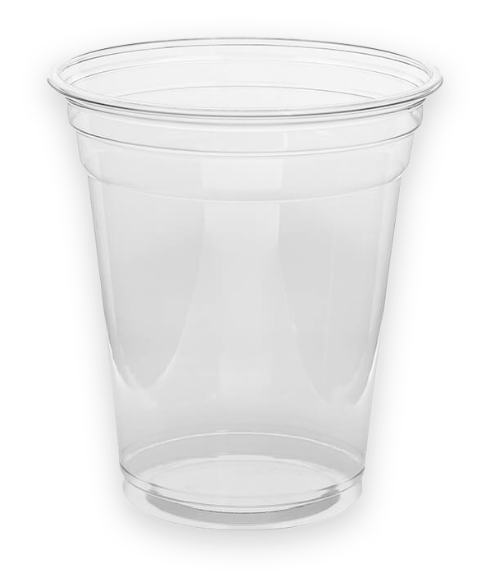 rPET cup
100% recyclable PET
Special sustainable cup for cold drinks like smoothies, iced coffee, slushies, milkshakes, etc.
Made from recycled PET.
Extras
All lid models (flat, domed with a straw hole, no hole, etc.) made of rPET plastic.
100% paper straws, 100% recyclable.
What is rPET?
The material known as rPET (polyethylene terephthalate) is recycled PET plastic.
It is a thermoformable laminate material, entirely manufactured out of recycled materials. All bottles or packaging made of PET can be recycled to give rPET.
● 100% recyclable ● Made out of recycled plastic
● 100% recyclable ● Made out of recycled plastic
● 100% recyclable ● Made out of recycled plastic
● 100% recyclable ● Made out of recycled plastic
● 100% recyclable ● Made out of recycled plastic
● 100% recyclable ● Made out of recycled plastic
● 100% recyclable ● Made out of recycled plastic
● 100% recyclable ● Made out of recycled plastic
● 100% recyclable ● Made out of recycled plastic
● 100% recyclable ● Made out of recycled plastic